Detalji

Nadređena kategorija: Prodavnica
Kategorija: Pomagala za slepe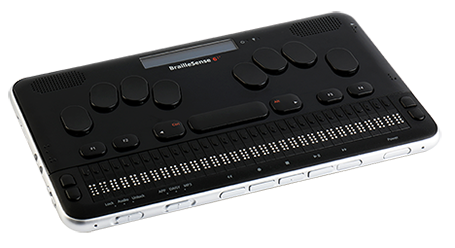 The BrailleSense 6 is our most powerful, portable, and versatile BrailleSense yet. We continue to modernize a classic with the latest offering in our flagship notetaker line, featuring upgrades of our classic blind-friendly applications paired with the latest hardware innovations and mainstream apps and services. BrailleSense 6 offers the traditional Braille interface that has placed our previous notetakers among the most popular electronic Braille devices in the world, while affording a similar experience to contemporary apps and services via Android™ interface.